Today's Business need is Customized Software / Web / Mobile Application
When comparing businesses from twenty years ago to the modern businesses of today, it is quite clear that there has been significant advancements in how business of all sizes operate. Technology, particularly computer technology, has been the main reason for such a rapid advancements in the technological abilities of businesses. As well, along with the computer revolution, the development of business computer software has resulted in improved efficiency of a business. Today, business computer software has become a critical component of how business operate due to the many advantages this software provided business.
From planning & strategy to conclusive implementation, CLR Infotech broad spectrum of IT consulting includes collaborative counseling on traditional technologies and integration with emerging domains and new frameworks. With our vast industry experience and global insights, we help you plan and develop agile strategies and IT solutions to best suit your organizational architecture and business needs.
Working with your business' software teams, our qualified professionals help strategize, build and renovate your processes and approach for maximizing time bound competitive results.
IT Outsourcing Services offered by CLR Infoteh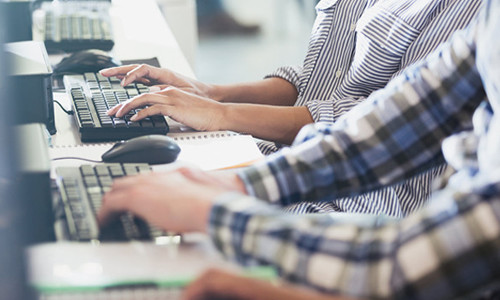 Offshore Staffing
Read More